Back in the "tink" days (two incomes, no kids), it was 5-star accommodation all the way baby! A lot of my friends chose to backpack their way around the world and for them it was a great option, they got to meet lots of new people and experience things that you would only if you were willing to go with the flow – all on a shoestring. But I've always been quite accustomed to my creature comforts and fortunate enough to be able to support my high maintenance preferences.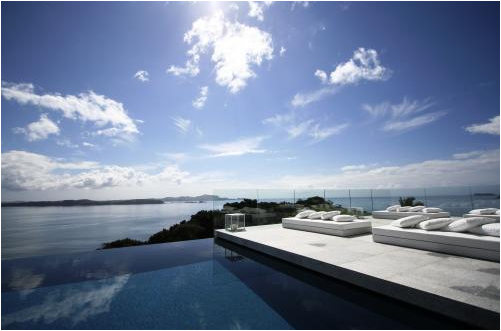 Now that we have a mortgage and a kid, I can certainly recognise the benefits of choosing cheaper accommodation! The key when choosing what type of accommodation to book is to weigh everything up: Is there a lot to do? Will I be out and about all the time?
If you're young, single and planning to spend a lot of time out and about, shopping, seeing the sights and partying till the early hours of the morning you probably won't need a flash room which you'll spend hardly any time in. You could stay somewhere cheap in a good location and spend that money on the really important stuff, food drink and entertainment. You could try this hostel on your next stop in Picton or this one in Queenstown – both with fantastic reviews and even better prices (and a nice cat too).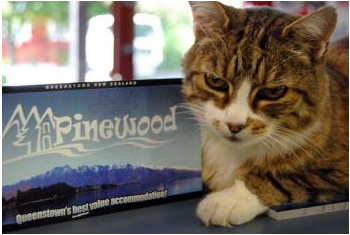 On the flipside, are you heading somewhere that has a McDonalds, a BP and the local library as its places of interest? That would be a prime example of when to bump up that star rating and go for the accommodation with a spa bath and Sky TV. When there's not so much to see and do outside then inside the room matters a lot more!
My partner and I have a 3 year old daughter, and we're heading to Queenstown with some family friends at New Year. On our accommodation checklist are things like a bath, a TV and separate sleeping arrangements for our daughter ('cos she snores.) We'd be willing to pay more to have all of those things – or even just the last one! But in addition to that we need to hire a car for 5 days, pay for meals and make sure there is enough money in the budget for activities to keep the cabin fever at bay. Bye-bye 5 stars… Although somewhere like this place would be great!
No matter what type of accommodation you choose, my one piece of advice is this: read the reviews. Accounts from people who have actually stayed at the place speak louder than a list of its facilities. And don't forget to review the places you stay and help other travellers make the right choice. You don't always get what you pay for but there really are some little gems out there if you are willing to take the time to look for them!
What gems have you found? Tell us about them here or flick us an email to blog@travelbug.co.nz
This post was contributed by Rowena in the Trade Me dev team. Thanks Ro!