If there's one thing Wellington does really well, it's cafés. And wind. OK, so there's two things Wellington does well – cafés and wind. But today we're talking about cafés. We're happy to reveal to you our secret insider's guide to Wellington cafés so that you'll never go hungry at breakfast time. With this much variety you'll never have to settle for a microwaved muffin.
Sweet Mother's Kitchen is a brilliant place to eat any time of day. Situated at the Mt Vic end of Courtenay Place, it's close to central Wellington and Oriental Bay. Their coffee is great and they have a range of teas, juices and milkshakes as well. The usual menu of eggs and bacon is there, as well as some more exotic choices. Whether you feel like some fried chicken waffles (you heard me, fried chicken waffles) or a breakfast burrito stuffed with black beans, a slice of pie, a substantial big breakfast or a vegan feast, Sweet Mother's Kitchen will satisfy.
For something a bit less hipster and a bit more fancy head to Floriditas. This is the only place in Wellington I've found who serve soft boiled eggs. Their breakfast menu is extensive, lots of choices for eggs, toast and they even have smoked mackerel. The atmosphere is lovely, with heaps of natural light and friendly service.  They also have an excellent range of cupcakes and other sweets on the counter. Floriditas is situated on Upper Cuba St, close to the Cuba Mall shopping district.
So where would you go if you wanted proper old fashioned Belgian waffles? Head down the other end of town to Leuven, on Featherston St. Just one block back from the Lambton Quay shopping strip, Leuven are specialists in Belgian beer, mussels and waffles. They have excellent large waffles served with the classic bacon, banana and maple syrup (which sounds awful but once you've tried it, you'll be a fan). Also serving the breakfast standards with a European twist, Leuven has a great pub atmosphere and you won't leave hungry!
In a great spot on Civic Square in the Civic Art Gallery building is Nikau Café who serve what may be the best café dish in the whole city. The Nikau kedgeree is a taste sensation and you'd do well to try it. Their sage fried eggs are also immensely satisfying and the owners – Paul and Kelda – are some of the nicest folks you're ever likely to meet.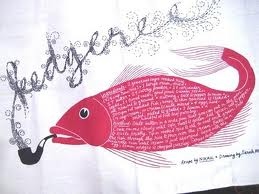 If you're staying in Thorndon you have to check out the Bordeaux Bakery on Thorndon Quay. The café has an extensive cabinet stuffed with pastries, cakes and sandwiches, and then there's a breakfast menu on top of that. Highly recommended is the French breakfast, which comes with slices of toasted brioche, croissant, pain au chocolat and a cup of fresh fruit salad. They also do fresh cooked crepes and you can always get a cake to take away.
These are just a small sample of my favourite places to go in Wellington. Next time you're in the Capital try one of these places out and decide for yourself!