Is 2011 shaping up to be the year you ask that big question to your loved one?  If so, there are plenty of romantic spots right here in New Zealand that can offer the perfect setting for the big proposal. Here are our top picks of hot spots to pop the question in Aotearoa.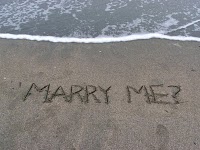 Taupo
At this time of year you can't deny the beauty of the Taupo region. Picture the clear blue waters of the lake against the snow topped peaks of Ruapehu, Tongariro and Ngauruhoe.  Sounds pretty romantic doesn't it? If you and your partner are the outdoorsy types, how about tramping the Tongariro Crossing and asking the question at the top of the gorgeous Mangetepopo Valley? Then afterwards perhaps head down for a romantic night at the Chateau Tongariro?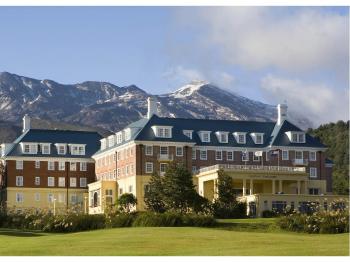 Or if closer to sea level is more your cup of tea there is always the dramatic Huka Falls – impressive at any time, but especially during a proposal. Just don't drop the ring in! For those who want a little thermal activity to accompany this special moment head to DeBretts Spa Resort where you can get down on one knee and follow with a lovely soak in the natural hot springs.
Auckland
Fans of the big smoke will be right at home popping the question in the city.  Let's be honest, there is no shortage of great places to propose in Auckland.  Perhaps an uber fancy dinner at one of Auckland's best restaurants and a stay at an equally fancy hotel is right up your alley.  Or maybe you want to shout out 'Will you marry me!' while leaping off the sky tower. Just make sure you have a room booked to recover in afterwards!  Then of course there is the gorgeous Waiheke Island – fortify yourself with a glass of something and take the plunge. Who can resist a proposal in beautiful settings like the wineries and beaches of Waiheke?
Marlborough Sounds
Secluded beaches, the odd pod of dolphins swimming by and breath-taking scenery.  If this sounds like a good place to propose then head on down to the Marlborough Sounds.  You'll really be spoilt for choice down here for finding the place that is just right.  Perhaps a private beach with a romantic picnic will do the trick, or maybe a boat trip at sunset to your final destination like this nature reserve will be more your thing. Either way you'll have as many options for great places to stay while down there as you will for places to propose.
Queenstown
We couldn't really write about places to propose, especially in winter, without mentioning Queenstown and Wanaka. Not only is this area adventure central, but it's also so gorgeous it's a destination of choice for many loved-up couples wanting a special weekend away.  You might be whizzing down Coronet Peak while shouting out that question to you partner (will you marry meeeeeeeeee?!), or you could be whisking your loved one away to a luxury lodge with direct helicopter access so you can pop the question on the way whilst overlooking the area.  If you are over in Wanaka be sure to make the most of the alpine surroundings which also happen to be quite romantic.  These are just a few ideas, but if all else fails, just let the beauty of the area set the scene for you.
Places too good not to mention
Here are a few other awesome places that New Zealand has to offer and could well be the place that you end up telling your friends and family about when you tell the story of 'where we got engaged'.
We're sure there are plenty of other spots around the country that will be perfect for you, but if you are looking for inspiration hopefully these ideas will help.
Where's your top spot?