New Zealand tourism operators can now be better prepared for the growing number of Chinese tourists as Trade Me's booking engine, BookIt, on Thursday becomes the first local online booking engine to accept payment via China Union Pay cards.
China Union Pay is the leading card scheme in China, with more than 3.1 billion cards in circulation. Nine out of every ten credit cards issued in China is Union Pay branded.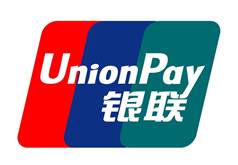 Travelbug and BookIt will also be translating their booking process into simplified Chinese which, combined with the preferred payment method for Chinese travellers, will boost conversion and pre-booking for operators and resellers using BookIt.
Daniel Bridges, head of travel at Trade Me, said China was growing quickly as a source of tourists. "Tourist numbers from China are already second only to Australia and forecast to double by 2019, so being able to accept their preferred payment method is very important. Bookings by Chinese travellers on BookIt are already up 51% in 2014 compared to 2013, so we're pleased to be the first local online booking engine offering this to Kiwi tourism businesses."
He said the growth of Chinese arrivals to New Zealand is set to take "another leap forward" this summer too. "China Southern Airlines recently announced plans to kick off twice daily flights in October, so that provides Kiwi tourism operators with a perfect opportunity to take advantage of advance online bookings via Union Pay."
Mr Bridges said the move was in line with the Tourism Industry Association of New Zealand's Tourism 2025 framework for the tourism industry. "Making it easier for Chinese tourists and Kiwi operators to do business is bang-on in terms of delivering on TIANZ's focus on 'targeting for value'."
Thumbs up from Tourism Holdings & Tourism NZ
Tourism Holdings use BookIt to power bookings for their world famous Waitomo Caves experiences, and sales and marketing manager Liz Lindsay said Union Pay was an excellent addition. "We're seeing a lot of growth in the Chinese free independent traveller market, and it's vital for us to be able to accept online payments in the most convenient way for this key market."
Tourism New Zealand's GM for Asia, David Craig, is based in Shanghai and said he was pleased to see BookIt's move. "These sorts of initiatives are vital in maintaining New Zealand's appeal in a competitive global market. BookIt introducing payments via China Union Pay is a great example of adapting to visitor needs, and it'll help drive bookings."
-Ends-
Contact: Head of Trade Me Travel, Daniel Bridges 021 896 186
BookIt.co.nz is New Zealand's leading booking engine, providing direct bookings, reseller services and an affiliate network to New Zealand since 2004. Travelbug.co.nz is Trade Me's site focusing on commercial accommodation with over 3,000 hotels, motels and more around New Zealand.