Good morning, travel
fans!
Day 2 has come and gone like 70's fashion (hey, my bug wings are pretty psychedelic) and we saw even more entries than Monday's competition.
The clue was: "Today, Trevor can be found in a photo on the listing of a boutique Wellington hotel, the name of which is an anagram of "hotel". What is the hotel name and how many rooms does it have?"
Here is yesterday's pic: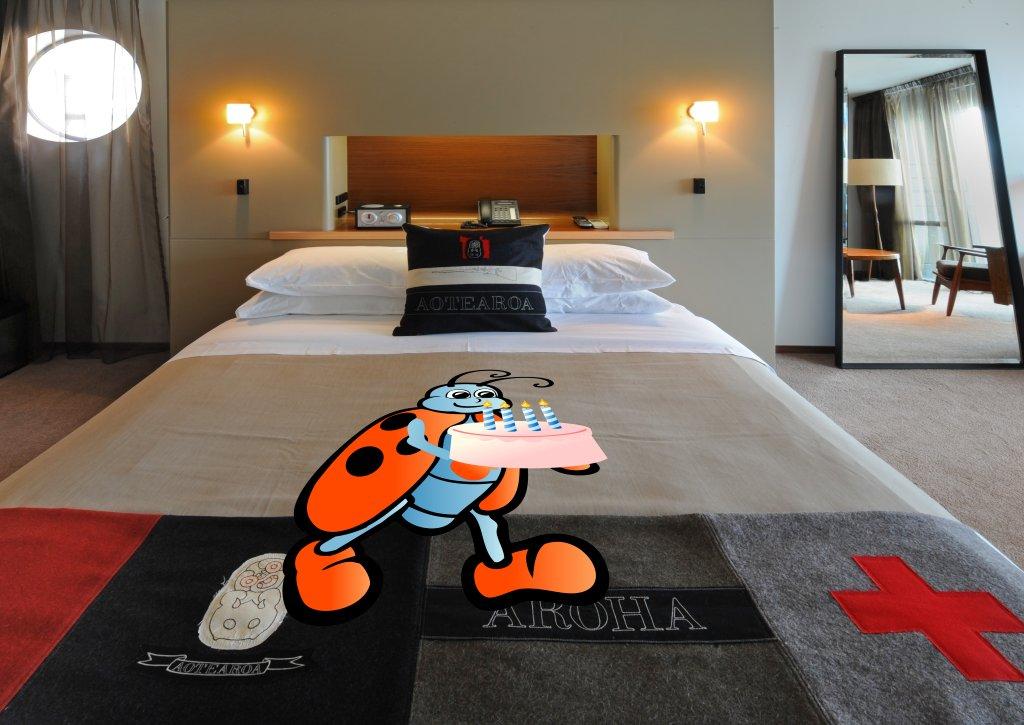 Congratulations to Vicky, who wins $500 worth of Travelbug credit with the correct answer: "Ohtel, with 10 rooms".
Suzannah, Celia, Samuel, and Kevin also got the answer correct and will be receiving Travelbug t-shirts. Nice!
Today's clue: "Trevor's hiding in the photos of a motel in Hanmer Springs with a name like a famous Colorado ski resort. What is the motel's name and what is their review rating?"
When you have found the
answer, email competition@travelbug.co.nz with the answer and your contact phone number. We'll draw one winner and advise the winner by phone. We
also have 4 more brand new 2011-edition Travelbug t-shirts to give away each day as consolation prizes. Woohoo!
Good luck, happy hunting and happy birthday to me!
Cheers,
Trevor (and the Travelbug team!)