Kia ora folks,
As much as
I love the spotlight, the time has come to remove the birthday hat, finish the cake leftovers and bring my 4th birthday party shenanigans to an end.
Yesterday's clue was: "Trevor's celebrating his birthday by hiding in the photos of a motel in Queenstown with a name like a Frankie Valli group from the 1960s. What is the name of the motel and how big is their swimming pool?"
Here is yesterday's masterpiece: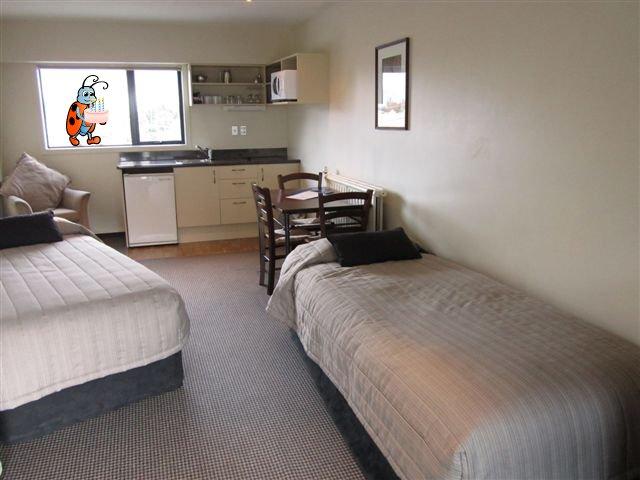 A big congratulations to Carol, who takes away $500 worth of Travelbug credit with the correct answer: "Four Seasons Motel, with a
15 metre swimming pool".
Phill, Jen, Ryan and Matthew also got the answer
correct and will receive an awesome-looking
Travelbug t-shirt each.
Thanks again to everyone who entered the competition – it was a blast! Keep an eye out on our Facebook and Twitter pages for more chances to win cool stuff. We love hearing from you guys!
Until next time, travel fans. Adios!
Trevor (and the Travelbug team!)