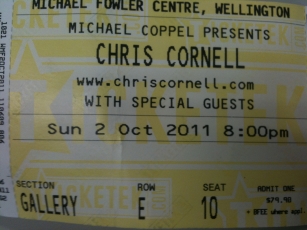 After seeing Chris Cornell give a wonderful acoustic solo performance at the Michael Fowler Centre yesterday, I mused at how awesome it was to see such a wonderful performer in my own back yard. I wondered too, how many had travelled to Wellington to see one of grunge's greats to play a few Soundgarden tunes?  I can count my brothers from Hastings at least!
As a Wellingtonian that gets grumpy if I have to travel further than to Petone, it bugs me when bands I love only come for a one off gig in Auckland – you basically have to be U2 or Guns 'N Roses to get me to a concert  in Auckland – so what's on the horizon that would get me or you there?
Fans of Fly My Pretties might like enjoy the sweet sounds of Barnaby and Co at the Mercury theatre in November. After hearing some classic songs mixed with visuals from artist Haley Flox, you might want to fall asleep at one of these sweet Auckland hotels.
A staple of the 80s and FM Rock, Def Leppard is coming to the Vector Arena this week. Heck, I didn't know Def Leppard was still going! I do know who's alive and kicking and that's the Foo Fighters. Born from the ashes of Nirvana, Dave Grohl and his band did a charity gig for the Christchurch Earthquake relief fund earlier in the year and brought the house down. This time the Foos will tear apart Western Springs and I'm tempted to go…
I'm not all about the grunge however, I'm pretty keen to get up to Auckland see Roxette in February next year. Despite Nirvana being the 'cool' band of the time, Roxette's heavenly pop hits ruled the charts in the 90s.  I think I still have the Joyride cassette somewhere. And while I'm admitting a love of Roxette, I'll freely admit to be keen to get to Auckland to see Meat Loaf play some Bat Out of Hell tunes – provided he doesn't keel over mid set again like he has a habit of doing these days!
If you aren't a fan of 'loud music' or want to take your Mum somewhere special, you might enjoy bit of Haley Westernra.  While it's hard to believe she's now 24, it's harder to believe that she hasn't toured New Zealand in four years – she'll pack out the Canterbury Arena on 20 November so book your tickets and accommodation soon! If you need a bit more sass from your singers, head north again to see Gin Wigmore play at the Kings Arms on 1 November.
And this just in to the Travelbug news desk  – Chris Cornell and Soundgarden are confirmed for the Big Day Out 2011. I'm there.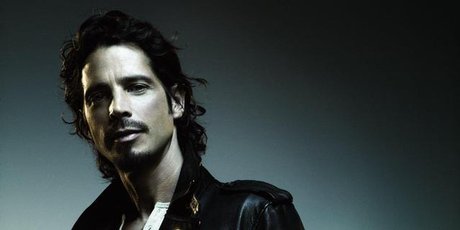 Hang Cool, Teddy Bears.
About James
James works in Trade Me's Trust and Safety team.  When not playing guitar rather badly, he runs The Spaghetti Incident? website.