Brunch is a dish best eaten lazy.  Otherwise, let's face it, you would have gotten up earlier and it would be breakfast.  Auckland is full of great options for brunch so if you manage to haul yourself out of bed then here are some options you really should try.

But you won't find any judgement at the Belgian Beer Cafes which are dotted around Auckland.  What you will find are some great hearty favourites, a few slightly more daring dishes and good service.  Of course you'll be given the option of the usual big breakfast or eggs bennie, and these are great, but if you are feeling more adventurous you will certainly opt for the famous pot of mussels.  These come in two sizes and with a virtually limitless selection of speciality sauces to keep the condiment-inclined content.  If you can't stomach mussels for brunch they've got everything from Flemish Beef Stew to Belgian Crepes.  The coffee is good but their real point of difference lies in their beer.  Given this is a brunch blog, I shan't delve into the hefty selection of beers on offer but suffice it to say that like an honest man's flaws they are many and potent.  I've also always been impressed with the service at this franchise of cafes – and it does make a difference whether it's a smile or a willingness to oblige a speciality drink order.  A pint of coke might not be included in the typical breakfast of champions but it gets to work on a hangover faster than any panadol I've ever taken.
If you're looking for a spot with slightly less of a bar feel about it Cafe Bliss truly lives up to its name.  Located on Ponsonby Road, Bliss has a fun atmosphere and delivers quality and simple food every time.  While not as adventurous in their menu as the beer cafes, they do the usual basics really well and offer a wide range of cabinet food and baking that the beer cafes do not.  Here you will also find one of the best iced chocolates in Auckland.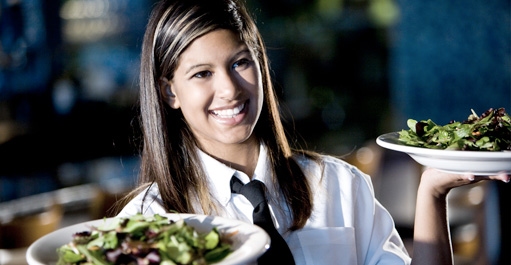 Another chain which is less "McDonalds" and more "The Hilton" is Massimo.  With three different locations around Auckland, Massimo tends to cater to the slightly more upmarket crowd.  They serve a scrumptious Spinach, Lemon and Terakihi Risotto and there is also a Chicken & Prawn Salad which, while a bit lighter than a feed of beans and bacon, is still filling and delicious.  It is dishes with a dash of seafood like these that make Massimo the perfect place for those searching for something slightly more delicate than the standard kiwi brunch – which they offer as well.
A standard kiwi brunch is often underrated but when done correctly can be fantastic.  Shaky Isles in Kingsland really hit the bull's-eye here.  Juices, coffee, milkshakes, hearty mushrooms, avocado, eggs and bacon litter their menu and promise not to disappoint.  To walk the talk of their cool and comfortable retro fit out Shaky Isles also offers a "Pig in a Bun" (bacon in a bun) and pikelets with a number of tempting toppings.  They somehow manage to do all this in style without appearing pretentious.  If you don't wear skinny jeans, a slicked over hairdo and ride a fixed gear bike, don't sweat it, you're still cool enough to eat here. (Ed – I see on their cool website that they even have free wi-fi, we love the sound of this place even more!)
These are just a couple of the many great places around Auckland to get your mid-morning food fix.  If you're new to Auckland or travelling, they are a great place to start for a safe bet.  Enjoy.
Editor's note – I had to add in a couple of my favourites. I'm sorry that they're both Ponsonby cafes but hey, deal with it. Dizengoff is one cool cafe, with a focus on great coffee and even better eggs. If you like eggs then you'll love Dizengoff. Then there's Thirty Nine, a much more laid back cafe with standard brunch fare but try the 39-er, it won't disappoint. On a sunny day you'd do well to check out their awesome courtyard out the back.