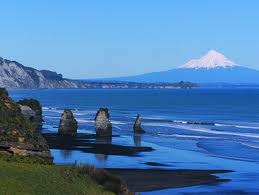 There are plenty of reasons for heading out West to Taranaki – quiet roads once you turn off highway 1, gorgeous mountain, warm black sand beaches with wild surf, and green paddocks full of friendly cows as far as the eye can see…
Having grown up as a Naki girl, this is all common place coolness to me. What really makes me want to head back home these days though is all the great things that have happened over recent times to transform New Plymouth and surrounds into a pretty groovy place.
If you're staying in New Plymouth, you can now grab a decent coffee (Elixir on the main street rocks), wander along the waterfront promenade, look at arty things like Len Lye wind sculptures and the Puke Ariki museum, buy designer threads at a number of cool stores and hunt down a bargain at vintage antique shops. Time it right and you could even join the thousands who head to the Bowl of Brooklands wonderland for the annual Christmas lights, Womad international music festival or the other top billing music acts who choose the lake front park venue over those in bigger centres with bigger crowds.
People in the Naki are a bit like Wellington folk, they are the most mixed blend you could ever hope to meet. From artisans to farmers, ex-city-folk looking for the rural dream to those whose whanau have grown up here and whose future generations will always call it home. They are all friendly and welcoming, and openly proud of their province and their place within it.
Because I'm a farm girl and I get to head home to Dad's farm, I always head north of New Plymouth to a little seaside village called Urenui. Yes, the name has been a source of childhood jokes since I was a young thing – loosely translated it's named after a large warrior with an 'appendage' to match.
It's got a pub, a petrol station, a Four Square, a camp ground, a golf club and a cool new café called the Mud Bay Café that serves delicious pizzas and other yummy things – what more do you need. It's a bit of mecca in summer, but the rest of the year it's a lovely sleepy little place.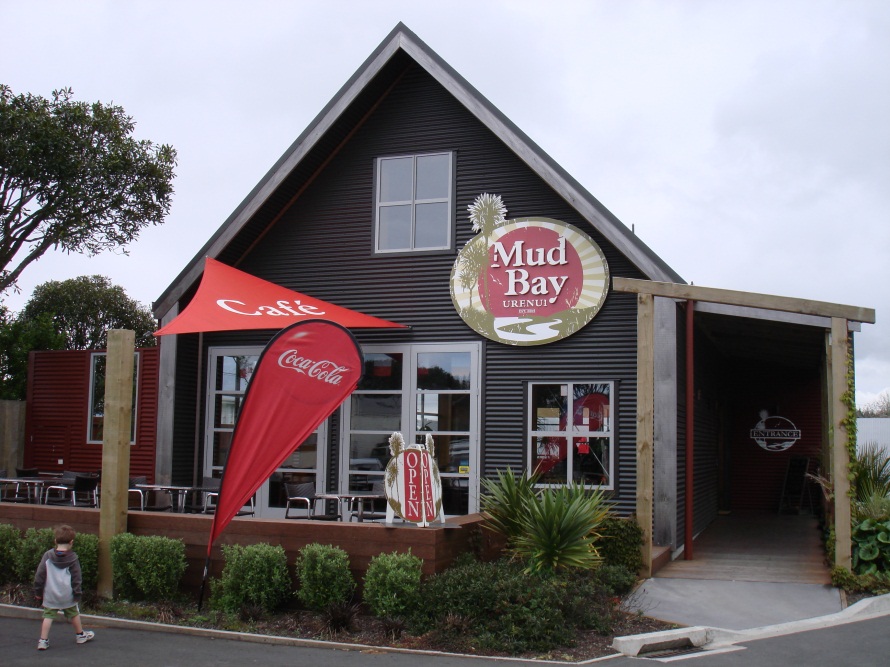 Aside from hanging around the farm, the kids and dog and I always head down to Waiiti or Waitoetoe beach. But this time we headed into explore the latest addition to the awesome walkway stretching from New Plymouth out towards Bell Block – the Te Rewarewa Bridge by Lake Rotomanu: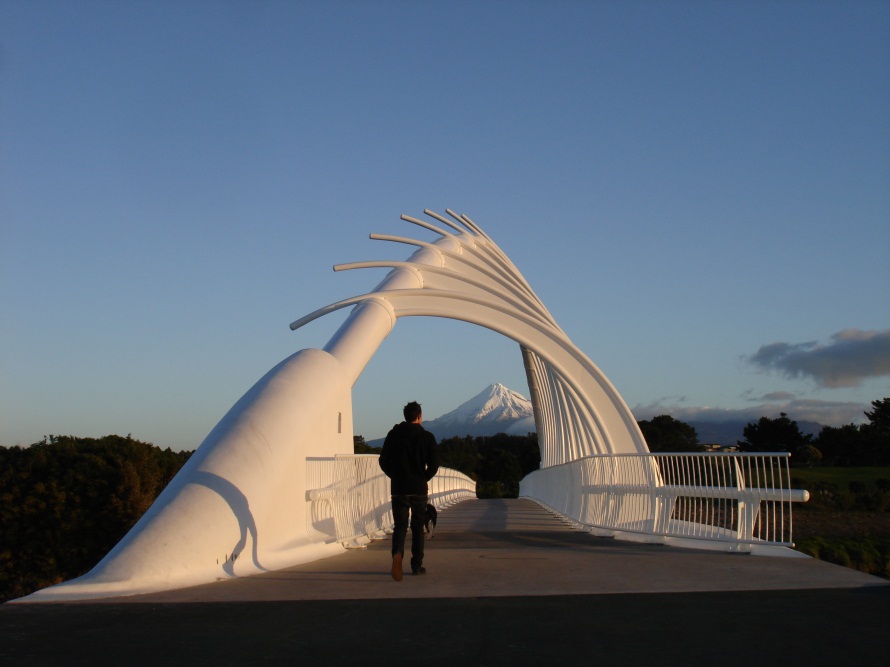 There's something about walking along a wild West Coast beach that's clears the head (that's probably the howling westerly actually) and soothes the soul. Of course that's all shattered when one of the kids falls in the water and the dog runs away… but I can have my moment of peace, can't I?
Editor's note – great post, thanks Sharon. A few things I couldn't resist in this post from my own trips to the gorgeous Taranaki are the beach at Oakura and the Snickerdoodle cafe in Oakura village. And the Len Lye exhibition is a great one for those who feel like a bit of culture on a rainy day. Love the 'naki – hard core!