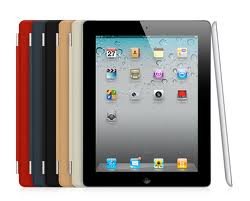 We've got a Travelbug survey up and running to help us learn a little more about the travel habits of Kiwis. We'd also like to hear your thoughts on how we are doing and find out what we can do better.
But we wouldn't ask you to do it just out of the kindness of your hearts, so all those who complete it – and it should only take you about 5 or 6 minutes – will go in the draw to win a shiny new iPad2.
We'll publish the results of
the survey here on our blog, and we'll use your feedback to help us decide what changes we make to the site. So not only could you win an iPad2, you could help make the world a better place for Kiwis to book accommodation online.
Happy surveying!
Trev

Prizes notes: the
Survey will close on Friday November 12th and the winner of the iPad2 will be advised via the contact details they enter during the survey completion process. Employees of Trade Me and their families are not eligible to win the iPad2. Prize is one 16GB wi-fi only iPad2 and it will be couriered to the winner's nominated delivery address.