Hello folks,
In our last newsletter we asked you to find Santa Trev hiding in amongst one of our accommodation operator listings. If you got the answer right, you went into the draw to win $500 Travelbug credit. Sweet as!
The hint was: "I wish I had 'a-mora' time to spend in Auckland!"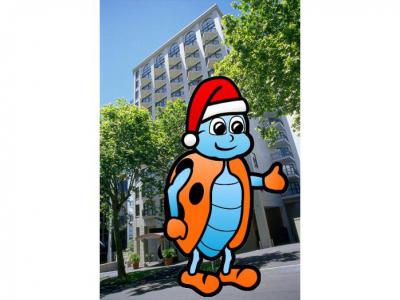 The answer is Amora Auckland and a hearty congratulations must go to Viv from Christchurch, who takes away the grand prize! I phoned her yesterday, and she was absolutely chuffed. A great surprise for Christmas, I reckon!
Thanks to everyone who entered, and keep your eye out next year for some more stupendously fantastic giveaways!
Enjoy the festive season, and all the best to you and your families. Take care!