Great Lake Taupo has long been a family favorite for weekend excursions. Not only is the Great Lake Taupo region bursting with activities to keep every member of the family active and busy, it also satisfies everyone's hunger by offering some of the best regional and international cuisine available anywhere in New Zealand. There's no need to feel guilty about eating heartily at one of Great Lake Taupo's world-famous restaurants, or indulging in a few at the convivial sports bars and pubs here because you can work off the calories enjoying a wide variety of fun family activities.

Visitors to Great Lake Taupo tend to work up quite an appetite pursuing everything from freefall skydiving and white water jet boating to bungy jumping Taupo style or exploring the sights on a quad bike. The Great Lake itself, which has the largest surface of any lake in New Zealand and is the second largest freshwater lake in Oceania, is a paradise for water lovers. Swimming, boating, sailing and kayaking are just a few of the water-related activities that take place on the lake and along the region's rivers, which are recognized worldwide as offering some of the finest trout fishing available anywhere on the planet.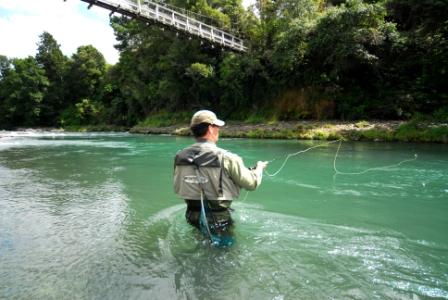 There are a number of ways to truly enjoy a "dining on the lake" experience at Great Lake Taupo. One is to have a picnic by the lake, combining an enjoyment of the gorgeous scenery with delicious take away foods provided by one of the region's many affordable ethnic restaurants. Most of the restaurants in the region offer family-friendly daily deals that are easy on the budget and include some of the best signature dishes that New Zealand has to offer, including the traditional meat pies, Anzac and Afghan biscuits, Hangi-roasted lamb and pork and such sweet treats as Lolly Cakes.
Another way to enjoy lakeside dining is with a dinner reservation at one of the many fabulous restaurants that dot the lake's shoreline. These include superior Edgewater Restaurant at the Millennium Hotel & Resort in Taupo and Lakeland House in Turangi, all of which feature stunning lakeside panoramic vistas to accompany gourmet dining under the direction of some of New Zealand's most accomplished chefs.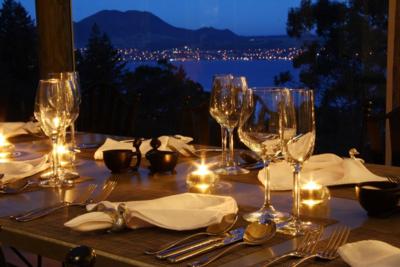 Great Lake Taupo has a well-earned reputation as the Events Capital of New Zealand. No matter what season a family chooses to visit – winter, spring, summer or autumn — there is likely to be a festival or event happening that celebrates some aspect of sports, culture, arts, entertainment or food. For lovers of food and fun, there can be no better time to schedule a weekend visit to the Great Lake Taupo region than over the Easter holiday, when Turangi Colours presents the annual Art and Food Festival that allows visitors to sample the best food and winery favorites located throughout this region.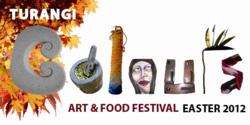 In addition to art workshops and art exhibits, this year's festival offers trout fishing for kids as part of its kids activities calendar, a pumpkin growing competition, street theatre and a town centre stage, a food and craft market, a Rotoaira Fishing Competition and a Gala Dinner featuring a special menu prepared by chefs and culinary experts from throughout the Great Lake Taupo region.
The recent reopening of the River Wines Vineyard and Restaurant at the Tongariro River Estate is a good reminder for visitors to check out winery tours offered in this part of New Zealand, where grape production benefits from the area's high altitude and cool climate. Great Lake Taupo provides a wonderland of fun family activities and a wide array of food and beverage options for adults and children alike who are hungry for adventure as well as for enjoying some of the best dishes that New Zealand has to offer.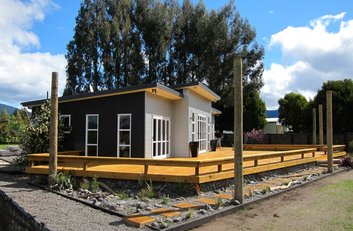 This blog post was brought to you by the magnificent Destination Great Lake Taupo team.