There are times in your life when you need to forget about the consequences and let yourself go. A couple of months ago, I headed to Las Vegas and did just that, and loosened the waistband of my pants a little while I was at it.
Vegas has changed a lot over the years and its latest self-reinvention is as a foodie's paradise, a gourmet oasis in the middle of the barren deserts that surround this odd town. While I did enjoy some very tasty food, what seemed to take me most were the sweet treats, so this first post from my time in Vegas is about the five sugary episodes that stood out most to me.  In no particular order:
Pancakes at Du-Par's
At the Golden Gate hotel on fabulous Fremont Street  I had an enormous stack of super-fluffy pancakes with all the extras that make American diner-style pancakes so awesome: good maple syrup, streaky bacon and – most importantly – whipped butter. There aren't many places in NZ that get pancakes quite right (except Nikau in Wellington), but the ones at Du-par were su-per. Score = 4 cubes of sugar.
Wow. I remembered these doughy delights from a previous trip, so at Las Vegas airport on my way home I decided to throw caution to the wind and hop right into a box of cinnamon goodness. It didn't disappoint. Imagine yourself wrapped in a friendly embrace by the Pillsbury dough boy while lazily swimming in a pool of cinnamon sugar icing and you're coming close to the feeling of eating a box of these babies.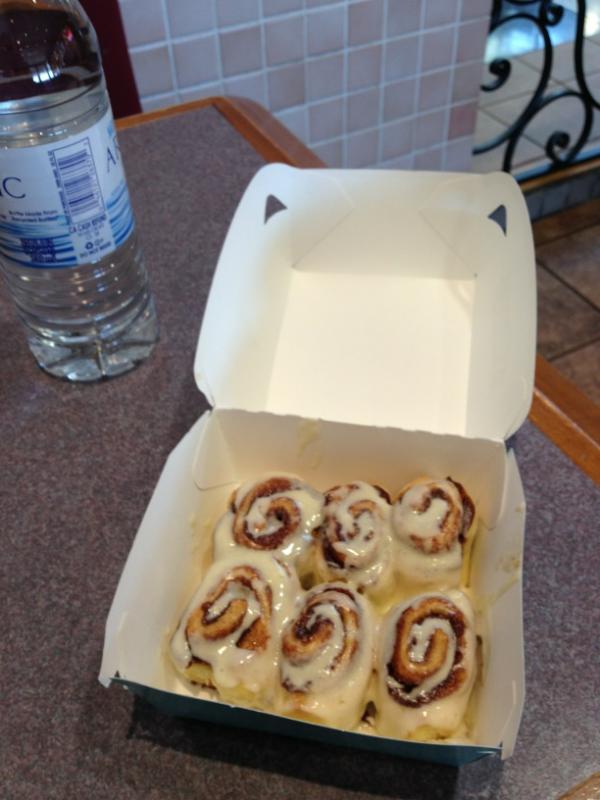 And you're also coming close to the wrongness of eating them, 'cos that picture I painted is just plain weird.  Score = 4.5 cubes.
Iced chocolate at Serendipity 3
Imagine a 40-degree with a hot desert breeze blowing up the strip from the south. That's the sort of day on which I headed along to sample supposedly the best iced chocolate in the world. Caution: disappointment ahead. It was enormous, but was basically just a big cup of cold Milo with a pile of aerosol whipped cream.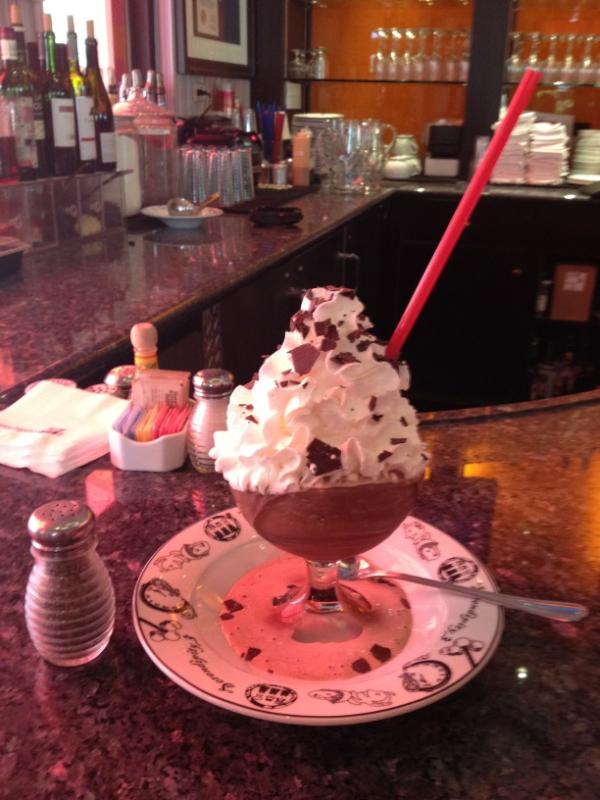 Not a winner, but the show we saw afterwards was – if you're heading to Vegas you should check out Absinthe outside Caesar's palace. It's kind of the anti-Cirque du Soleil and was fantastic. Score = 2 cubes.
Wicked Spoon buffet at the Cosmopolitan
Crikey. This was an experience. Not only did this buffet have a vast array of hot and cold savoury delights, the dessert buffet was a whole 4-sided island of ice cream, fudge, cookies, gelato, cake and tarts.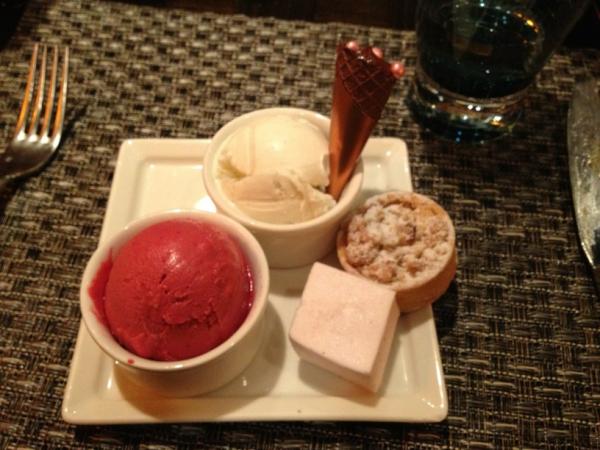 It was, however, just a bit much and I would have actually preferred a little less, but better quality. If filling yourself full of every dessert under the sun is your thing, though, go for gold. Score = 3 cubes.
Almond croissant at Bellagio's Palio Cafe
Despite the obvious fact that I delight in gorging myself in desserts, it was the simplest sweet treat during my stay in Vegas that was the best. At a little café in the Bellagio, close to their amazing pools, I had a quiet coffee and an almond croissant. It was delicious. Soft pastry, custardy crème patisserie and just the right amount of almond: a real winner. It was a lovely contrast to the excess of Vegas that a simple wee pastry and a sit down was such a delight. Score = 5 cubes.
In my next post, I'll give you an insight into Vegas for a hotel geek. I stayed in 5 hotels in my 8 nights and I'll give the full rundown. Til next time, would you like a wafer?