I'm not sure if these places are well known to Aucklanders or not, but as an out of towner there are a few things I always recommend to people travelling to New Zealand's biggest city.
Most recently I stayed in Parnell and I was impressed at the number of choices along Parnell Road for brunch, lunch and dinner. Verve Café does a generous $10 special menu consisting of mini versions of some of their most popular dishes as well as brunch favourites like pancakes and bacon and eggs.
The Chocolate Boutique is a must for anyone with a sweet tooth. I was originally drawn to the divine Italian denso hot chocolate they serve, it's like drinking melted chocolate. Their selection of fresh, handmade chocolates is extensive (I particularly recommend the hazelnut praline cones) and the menu of drinks is both delicious and varied. As long as you like chocolate, anyway. The cafe has a number of seats out on the brick patio as well, so on a muggy Auckland day you can enjoy chocolatey goodness in the fresh air.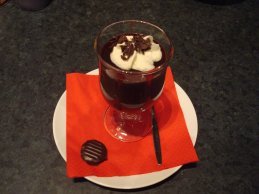 If you're staying right in town there's a couple of places I've really enjoyed around the CBD as well. Vulcan Lane down the Britomart end of Queen St has a wealth of places to eat and I definitely recommend checking it out.
You can't beat a Belgian pub for waffles and the Occidental is a great example right in the heart of town at the Queen St end of Vulcan Lane. The waffles were perfectly cooked and generous servings mean you leave satisfied – or stuffed!
If you're looking for somewhere that's a tapas restaurant by night and an excellent breakfast place in the morning, then I have just the place for you. I've been to Tasca a number of times and it has never disappointed. The breakfasts are generously portioned and tasty and along with exotic dishes like Piperada and Moorish eggs they serve my personal favourite pancakes with bacon and banana, made extra delicious with added berries.
Tanuki's Cave is a little yakitori bar downstairs from the Tanuki Japanese restaurant on Upper Queen St. They have Asahi on tap, a huge range of sake and some of the best Japanese barbeque around. They don't take reservations so you need to time it just right, but it's well worth the effort. The atmosphere is friendly and easy going and the food delicious. My personal favourites are the takoyaki (deep fried balls of octopus), whole garlic clove skewers barbecued to perfection and anything which includes beef sirloin.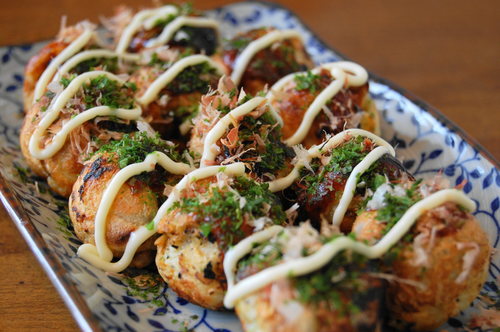 Auckland has a huge range of excellent food and I've just barely scratched the surface myself, but I can recommend these places wholeheartedly if you're after something delicious and maybe just a bit different.